Buy D2 Items From Items7.Com
Diablo 2 Resurrected is a remaster of Diablo 2 (2000) and its expansion Lord of Destruction (2001). More specifically, it is an action role-playing video game that is developed by Blizzard Entertainment and Vicarious Visions and published by Blizzard Entertainment. It was released for Microsoft Windows, Nintendo Switch, PlayStation 4, PlayStation 5, Xbox One, and Xbox Series X and Series S in September 2021.
Items7.com is a professional sales shop for diablo 2 items. Tons of diablo 2 items, d2 runes, d2 runewords, d2 crafted items, d2 rare items for sale here. All items are cheap and 100% legit. Buy d2 items will get fast delivery! We have over 10 years of d2 items sales experience. The lowest price and the best service is our purpose. We are online 24/7, please feel free to contact us.
All Diablo 2 Resurrected items support PC/PS4/PS5/XBOX, and they are same price !

Diablo 2 Resurrected Items For Sale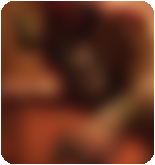 Diablo 2 Items For Sale
Diablo 2 Items List
Why Choose Items7.com?
Saving Money

Our prices have an absolute advantage at all times. And if you have a coupon code, you can get great discounts.

100% LEGIT

All the products included all items/sojs/runes/runewords we sell are 100% legit and permed. We provide security guarantees.

Instant Delivery

All items are real in stock! Most orders will be delivered within 1 hour and guaranteed!

24/7 Sevice

We provide real-time support 24/7 and 365 days. Please contact us if you have any questions. Making you happy is our greatest wish.
Diablo 2 Guide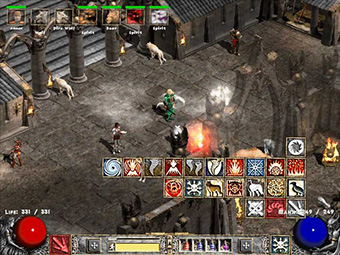 Diablo II Ladder Reset - June 11
https://us.forums.blizzard.com/en/d3/t/diablo-ii-ladder-reset-june-11/35096 Hello all - We embark on our final ladder reset before Diablo II: Resurrected launches worldwide! We expect this Ladder Reset to occur on the afternoon of June 11th Pacific Time. Please note that we will continue having ladder resets for Diablo II Classic in the future. Diablo II: Resurrected will be on a separate cadence for ladder resets and we will have more information on that as we get closer to launch. See you in Sanctuary!
Jun 11 2021
Diablo II down across all regions at 2:00pm PT prior to the ladder reset. Diablo II online services will not be available during this time and will be back online at 5:00pm PT for the start of the new ladder.

June 5 2020 ladder reset. Our items for new ladder is arrived. More items coming soon. Goodluck!

Dec 6 2019

ladder reset. Our items for new ladder is arrived. More items coming soon. Goodluck!

We received an email from a custmer. I think it's useful for everyone before buy diablo 2 items.If your items are legit real stock why is there a possibility of being banned?If you help transfer items, are you on the mule account?If you're on the mule account, and I realm down can I retransfer items later?Is there an easy way to use my credit card with PayPal to you without a PayPal account?Do I need to make PayPal account to order?Also are there items you can get that aren't on the website right now?On average estimate how long does your lv 90 level up take? It mentions 24hours but is it quicker?what i answer here:we do diablo 2 items over 10 years1. 99% items real in stock and we only legit items for sale. blizzard never ban accounts before if don't use the bot or plugin even you use dupe items.2. we can xfer items in game ofc3. just email back to us your game when you received mule account   we can drop items in your game4. easy paid without paypal account5. no need make paypal account.6. we can help get items if that aren't on site. just email to us.  but not sure we can find it.7. 90% orders can be done in 30 minutes.8. 1-90 will take 12 hours. but if you need 2 more chars and all on same account then need more time.at last  just try a small order like $1 at first. you will like here i think.how to know how is my orderfrom site track order https://www.items7.com/trackorder.htmlwill get answer. thankssupportsales@items7.com
MORE
What is new in Diablo 2 Resurrected?
Diablo 2 Resurrected is finally back with some amazing improvement. As a Diablo 2 lover, you were must excited for the latest version of the game. Some of its improvement includes new 3D graphics, shared inventories, surround sound, and even its cutscenes. So, there is no wrong with being excited about the game.
Diablo 2: Resurrected has surely brought plenty of changes to the game. However, its mission is still the same, i.e., to capture the ultimate classic experience of Diablo. Now, let's take a look at the new things added in the latest version of the game.
• 3D Graphics and Dolby 7.1: The new version has 3D graphics that offer you a whole new experience with new animations, models, textures and visual effects. Also, it has dynamic lighting and amazing surround sound effects.
• A Shared Item Stash: You no longer have to deal with mule characters. Here, you will get a chance to have a shared item cache to use between multiple characters. Also, it is probably the best that changed over the original version.
• Auto-Looting and Other Qol Upgrades Are Optional: Auto-gold is yet another amazing feature that lets you turn on or off as per the need. So, if you want to pick up gold by clicking on it, you can surely do so. Or, if you want to run over it to pick it, you can also do it. Other than an auto-gold feature, there are new hotkeys and an auto-party system.
• Completely Remade Cutscenes: This is the one thing that surely tells that this is a remake version of the game. The cutscenes have been completely remade rather than using the older versions. The cutscenes definitely look fantastic and let you have the most thrilling experience during the gaming session.
• Cross-progression with consoles: Since the game has been released for PlayStation, Xbox, and Switch, so it comes with a cross-progression support system.
• It is an entirely new game: Though Diablo 2 Resurrected is a remade version of the older game, it is still a new game. The multiplayer ladder board of the game is now global, but how things function is pretty similar.
• Accessibility Features: This gaming version has a colourblind/low-vision mode and has made some changes to how the text is displayed. Also, it offers controller support which is beneficial for accessibility.
Diablo 2 Resurrected accomplishes exactly what it wanted to do in the first place. So, it is great news for the Diablo 2 lovers who have been playing this game nonstop for 21 years. If you are new to this, no need to scratch your heads anymore, the following hardware requirements will help you. Also, if you want to enjoy your Diablo 2 gaming session the most, you need to make sure that you have the required items like a good resolution computer and high-speed internet. To know more about the hardware requirement, read on the following points.
Diablo 2 Resurrected System Requirement:
Here are some minimum requirements that your system must have for a good gaming session.
• Operating System: Windows 10
• Internet: Broadband Internet connection
• Resolution: 1280 x 720
• Video: AMD Radeon HD 7850 or Nvidia GTX 660
• Processor: AMD FX-4350 or Intel Core i3-3250
• Memory: 8GB RAM
• Storage: 30GB
However, we recommend you have a few more improvements in your system so that you can have an even better gaming experience.
• Operating System: Windows 10
• Internet: Broadband Internet connection
• Resolution: 1920 x 1080
• Video: AMD Radeon RX 5500 XT or Nvidia GTX 1060
• Processor: AMD Ryzen 5 2600 or Intel Core i5-9600k
• Memory: 16GB RAM
• Storage: 30GB
However, just having the above requirement might not offer you the ultimate pleasure during the gaming session. For the ultimate pleasure and excitement, you need to have some of the essential Diablo 2 items in your pocket. If you don't have much in your cart right now, no need to worry. You can easily get some items in your cart by purchasing them. So, if you want to buy Diable 2 items online, you must be glad to find us - Items7.com.
Join hands with Items7.com to get the best quality items.
If you are looking for the safest way to buy Diablo 2 items, we can help! Items7.com is one of the most trustworthy online stores of Diablo 2 items, and there is no doubt about that. Here, we offer all kinds of Diablo 2 items - from runes to rune words to crafted items to rare items. Moreover, we provide only the best quality products which have been sourced in 100% authentic and legitimate ways.
With over a decade of experience, we can assure you that we offer high-quality products with an unrivalled shopping experience to all our patrons. Once you go through our collection, we can guarantee that you will not have to search for a trustable site anymore. Our collection of Diablo 2 items is carefully collected and curated by professional gamers and so it is hard to find a similar collection of Diablo 2 items anywhere else.
Moreover, we have a huge stock of character equipment for every ladder and non-ladder core of Diablo 2. So, no matter what item you want to get, you will surely find it in our stock. Also, we offer our Diablo 2 items at the most reasonable rates on the internet. Here, we also offer bonuses and discounts to our patrons so that they have a great shopping experience with us. Therefore, if you are looking for a one-stop shop for all your Diablo 2 item needs, it is our platform - Items7.com. So, to get the best Diablo 2 item deals, get in touch with us today!